Well, while we have by no means discussed all of the virtues of the LBD, there are several other necessities you must include in your wardrobe. I'm going to break it down. Here are the top ten things you need and the reasons to justify purchasing them.
1. Multi-purpose black pants
The wonders of black pants! If you buy the right ones, you can wear them everywhere. Not only are they appropriate for work, they are a great foundation piece for a night out. Go for a slight boot cut that's not too tight on the thighs. A mid-rise pant is universally flattering and usually prevents the dreaded muffin top.

2. The perfect jeans for your body and your wallet
My feeling on jeans is that you should buy the best quality you can afford. A cost per wear analysis is the easiest way for me to justify a costlier item. Think about how often you wear jeans. If you buy a pair that costs $125 and you wear them 50 times (easy for me to do in a few months), you'll see that the cost per wear is only $2.50. In the course of a year, I'm sure you'll wear them much more than that. I splurged on a pair of Citizens of Humanity jeans on my honeymoon almost five years ago, and I've worn them well over 600 times. Due to the fact that they were a quality purchase, they still look fabulous. Go for a dark wash and a classic fit.

3. A cardigan
Um, 'nuff said. You can throw this on anytime, anywhere. Stick with a traditional style with pizzazz (bright colors and patterns, flowers, beading, zippers).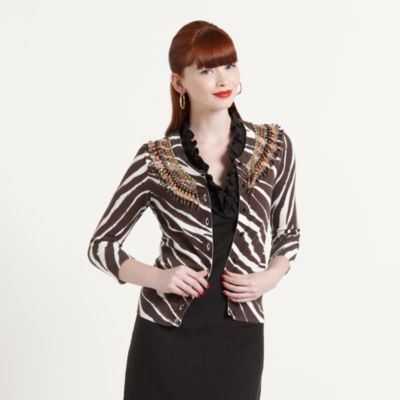 4. Jewelry you can wear with everything
All of this jewelry is loved by celebrities for the style and the reasonable price-point. The designer of this necklace (Me&Ro) has been featured everywhere for years. You may have spotted a similar piece on Anne Hathaway in "The Devil Wears Prada." I loved these earrings so much that I bought two pairs (gold and silver), and I get tons of compliments. A bangle is a classic that can elevate any outfit. Rose gold is huge right now. This bracelet looks very simple, but it's inspiration you can wear. Engraved repeatedly around the outside in cursive is "hand in hand." On the inside it reads, "THERE'S STRENGTH IN NUMBERS." The best thing is that 25% of total sales will be donated to Women for Women International. Check out this amazing project:
http://www.womenforwomen.org/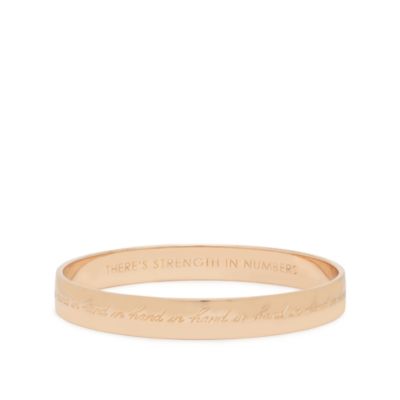 5. Pencil skirt
Pencil skirts are one of my favorite things. They are office appropriate but dead sexy, and they are extremely flattering on all body types. The one shown below is a bold color and a looser shape, but nearly every clothing brand has at least one style of pencil skirt.
6. The dress
I love, love, love this dress! It has such a fun print, and I think it would be perfect for all occasions. You could wear this out to dinner, to a garden party or for a meeting at work. Switch up your accessories, and voilá, you look fabulous everywhere you go.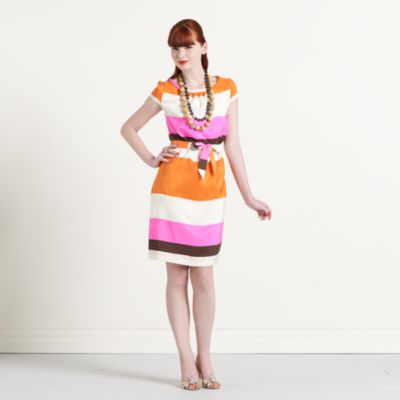 7. A t-shirt (I know what you're thinking, but trust me)
T-shirts can be a beautiful thing. They are comfortable, pack well for travel and can be dressed up or down. The tee below is shown with jeans, but can just as easily be worn with a skirt and blazer or shorts.
8. Killer heels
Nude heels are showing up all over the runways and red carpets. Stylists and celebrities realize the benefits of this shoe. Being a neutral, they coordinate with all outfits. When you choose a nude heel make sure it matches your skin tone, and your legs will look a mile long.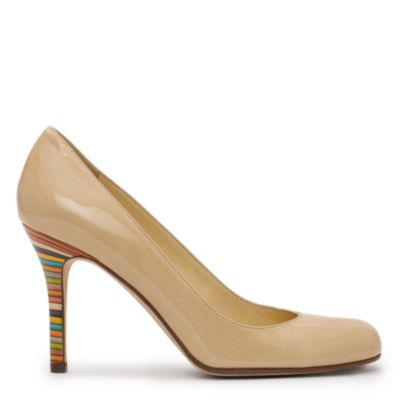 9. Classic white button-down blouse
The white button-down blouse has been around for ages and shows no signs of becoming obsolete. In the look below, the blouse has been styled with a fabulous belt and striped skirt. You can also pair the button-down with skinny jeans and ballet flats or slacks and nude heels. Be sure to add fabulous jewelry.
10. A go anywhere bag
This bag is so structured and lady-like. It is much bigger than it appears in this picture and would hold everything you need. If you're looking for an every day bag, keep in mind that the rules have changed. Tan, cream and black used to be the only colors that fit into the "neutral" category. These days people consider gray, coral and turquoise the new neutrals.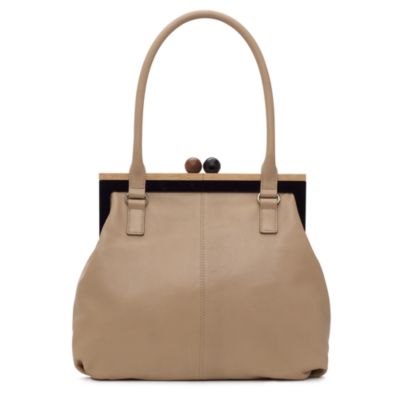 Most designers will agree that these pieces are essentials, so all of these can be found in your price range. Remember the cost per wear analysis and consider how often you'll wear each item. If you add these ten things to your little black dress, what else do you need? Absolutely nothing!