I'm a planner. This being said, I've already put together my holiday celebration outfit. This look would be appropriate for any holiday party (switch out the jeans for a skirt).
Kate Spade Malerie Jacket (sold out)
J Brand Mid-Rise Super Skinny Jeans
ASOS Crochet Lace Trim Blouse, $31
Christian Louboutin (I found a no-name vintage pair that look just like these)
J. Crew Thin Bracelet, $20 each (I'm doing red, but it also comes in green)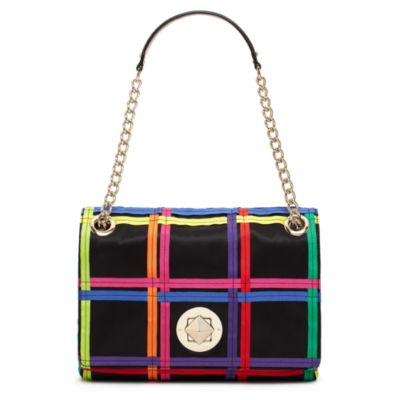 Kate Spade Sorbonne Square Evangeline, $207
I am SO excited to wear my fabulous holiday outfit! What are you wearing?